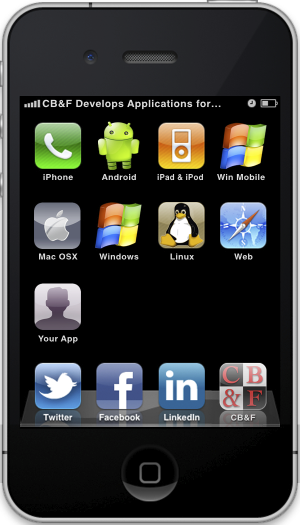 3 keys to simply better apps:
We publish everywhere. Not just iOS (iPhone, iPad, iPod), but Android, Mac, Windows, Linux, and web servers… from one set of code. This increases your market penetration, opens up more income streams, and builds user networks faster.
We work faster. 30 percent faster by published studies of our toolset, regularly saving 2 months or more on typical projects. This means your app gets to market sooner, can cost less to develop, and follow up versions can be published faster.
We have experience. 20 years of interface design, software development, and marketing has won us awards, put our name on patents, and helped us serve clients like BMW, Disney and Pillsbury. This helps increase the quality of your app and reduce your risk.
Contact us to discuss your app development project today!